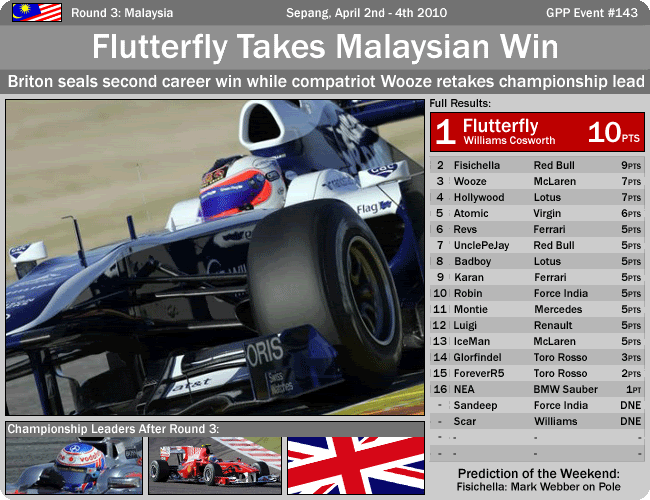 Congratulatons to Flutterfly, who takes his second career victory at the Malaysian Grand Prix. Its his first win for Williams, who he joined from Force India. The result leaves him sixth overall in the standings.

Meanwhile at the very top of the table, its 2009 all over again with Wooze snatching the lead back from Ferrari, this time in the form of Revs. His former nemesis Karan sits in third, just two points behind. Can last year's runner-up hold off Ferrari's all-champion pairing?

In the teams standings Ferrari head the pack with a four point lead over newcomers Lotus, who are enjoying a strong start to the season thanks to the efforts of cousins Badboy and Hollywood.