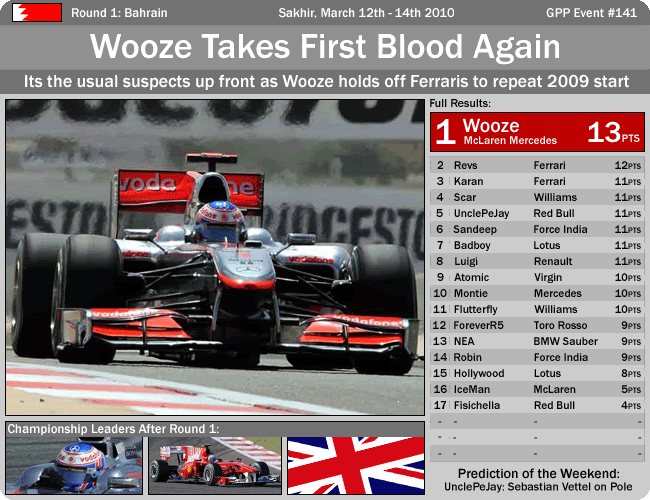 A big congratulations to Wooze on winning the opening round of 2010, just as he did last season when he went on to finish runner-up. The win is his first for McLaren and the fifth of his career. Close behind are the Ferraris of champions Revs and Karan who have carried forward their 2009 standard to head the teams championship once again at this early stage.

In what was billed as the most open championship for years, the scores are surprisingly high. Perhaps thats indicative of just how straight-forward and boring the Bahrain Grand Prix actually was. Newcomers Scar and Robin scored 11 and nine respectively whilst returnee NEA took a solid nine points. Well done also to UnclePeJay - the only player to correctly guess Sebastian Vettel for pole position.

Sorry for the delay in getting these results posted. Normal service should be resumed for Australia and beyond. No jokes about delays being normal service, please!

Roll on Australia! Lets hope its a little more exciting than Bahrain...