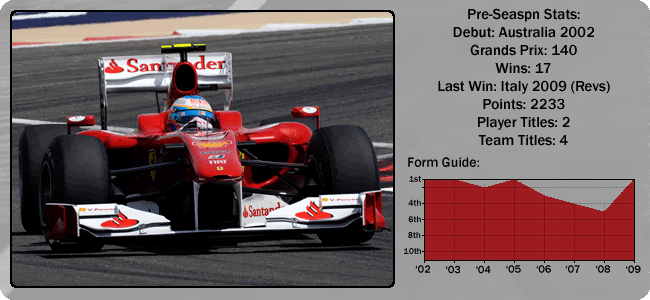 Reigning Champions Ferrari remain a deadly force in 2010.

In 2009 Karan became the game's first ever two-time World Champion after an epic season-long battle with Wooze. Entering his third season with Ferrari he'll be seeking to continue his relentless commitment in a bid to defend his title and add to his tally of five victories.

Predictions original Revs takes on his ninth season and his eighth for the Scuderia. As the second most experienced and second most decorated player in the game's history, the aim for the 2002 Champion be to make it two-two against his Canadian team mate.