Its hard to believe there's only one round left of Formula 1 2009. As ever the season has flown by and we've had another great year of close-fought predictions. But while the championships might have been decided in the real world, there's still plenty to fight for in GPP09. Here's a look at some of the key battles ahead of the first ever Abu Dhabi Grand Prix.

Karan vs Wooze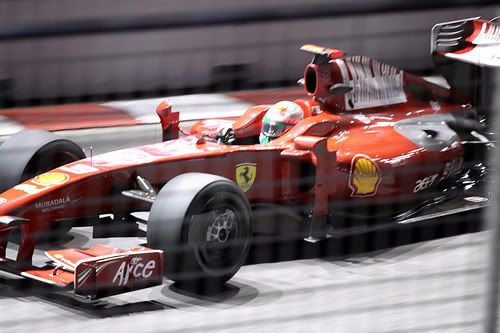 All season long the battle for the championship has been between these two men. Ever since Wooze took the opening round in Australia, the two have lead the championship largely unchallenged, swapping the lead several times. Karan goes into the final round as firm favourite, holding a five point lead. Whilst Wooze can afford to tie on points, he'll need a big result and a little luck to stand a chance of becoming the game's third British champion. Karan meanwhile is looking to become the first ever two-time champion. Whoever winds up on top after Sunday will be a deserving champion.

Revs vs IceMan vs Atomic
Toyota's IceMan finds himself in a battle with two former champions for third place. Ferrari's Revs has a three point advantage and should be able to seal his top three position with a solid score, but a bum result could easily drop him two places. I'll be entering my last round as champion looking to steal fourth - overhauling Revs at this stage would take a small miracle.

Montie vs Luigi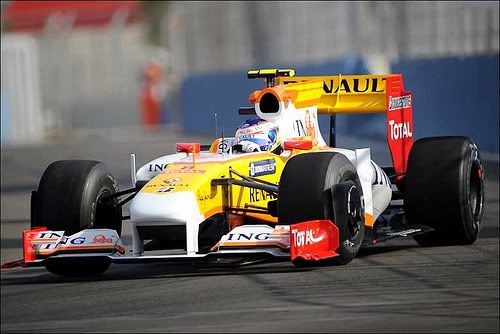 Renault team mates Montie and Luigi find themselves level on 94 points in their first year together. 2008 runner-up Montie has beaten his Belgian team mate 10-6 so far this year and is the only one of the two to have taken the French marque to victory this year. But whoever bags a higher score in Abu Dhabi will earn the higher final championship position and, more importantly, bragging rights.

ForeverR5 vs Good Ol' JR vs Fisichella
A genuine good news story: just a few weeks ago, twice runner-up Fisichella found himself 19th in the championship seemingly unable to get his season started. Cue late season victories in Belgium and Singapore. He now sits 10th, just three points behind my missus Good Ol' JR. If eighth-placed ForeverR5 once again misses a round, Fisichella could well find himself ending the year in the top eight. Williams' Good Ol' JR needs just two points more than ForeverR5 in Abu Dhabi to secure her Williams seat for 2010.

Ducks to Break
Two of the twenty players remain winless in their predictions careers. Both Good Ol' JR and Luigi debuted late in the 2007 season and both are yet to take the top spot at a Grand Prix. Veteran Badboy had to wait quite some time for his debut win, finally sealing the deal in the final round of 2004. Luigi and JR will need similar luck if either is to avoid entering a fourth season empty handed.

Renault vs Toyota
Just three points separate these two teams in the battle for third place in the teams championship. Toyota's Hollywood has missed two of the last three rounds, but if he enters the season finale, the Japanese team could well retake the top three spot they held for much of the season.

Canada vs USA
The nations championship looks to be foregone conclusion, but there's a close battle for second place between these two great sister nations. Canada have taken an impressive four wins in 2009, but a four point cushion over the USA is by no means enough to guarantee their runner-up spot.

The very best of luck to everybody ahead of the last round of the season and as always, thanks for your continued commitment throughout 2009.