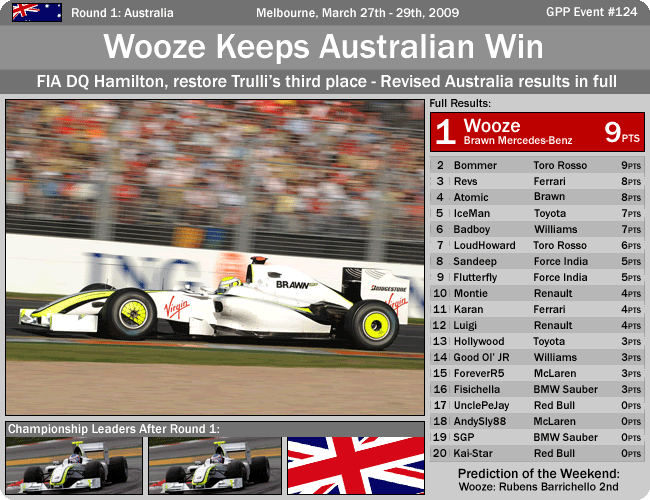 Here's the updated results for the first round of the season, revised to reflect the FIA's decision to disqualify Lewis Hamilton and reinstate Jarno Trulli in third place.

Thankfully it hasn't affected Wooze's win and generally people have gained points more than they have lost them. Here is a round up of how the decision altered the scores:
+3 Badboy
+3 Flutterfly
+2 Fisichella
+2 Bommer
+2 Luigi
+1 Wooze
-1 SGP
-1 Hollywood
-1 Sandeep
-2 AndySly88
-3 UnclePeJay

+3 Williams
+2 Force India
+2 Renault
+1 Brawn
+1 Toro Rosso
+1 BMW Sauber
-1 Toyota
-2 McLaren
-3 Red Bull

Fingers crossed for a more straightforward weekend in Malaysia...