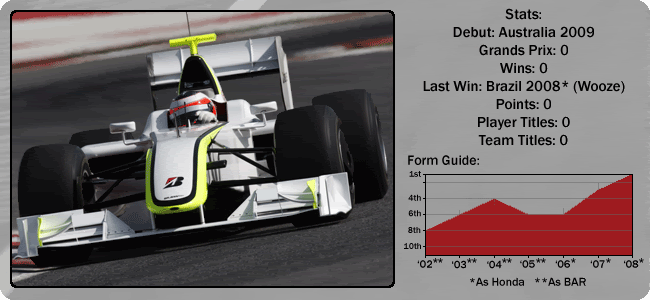 Continuity is the name of the game for the team formerly known as Honda, following their 2008 double title success.

Brawn GP sport one of only two unchanged line ups in 2009 as Atomic and Wooze head the charge for a fourth successive year. With the title finally in the bag after seven years of trying, Atomic will be aiming to bring similar success to the newest team on the grid whilst fellow Briton Wooze can hope to carry his winning form from last year's season finale into the new season.








All team and player stats are based on the start of the season.