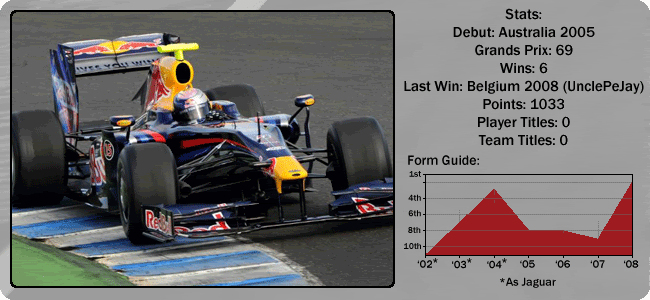 Red Bull head into 2009 after the team's best ever championship result - second in both championships.

The ever improving UnclePeJay stays on board to lead the team. Now in his fifth season, he is among the top winners in the game. McLaren refugee Kai-Star starts his third season with his third team, hoping to get back to the form that saw him finish third in his rookie year.








All team and player stats are based on the start of the season.