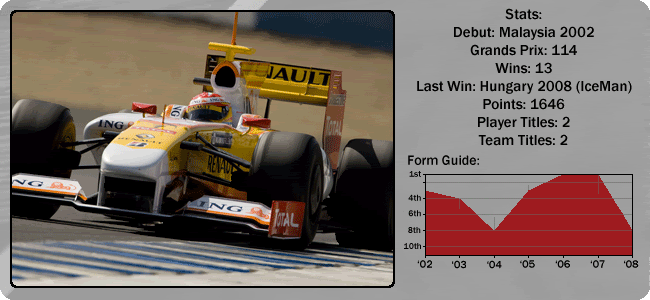 Its all change at Renault for this season as the French manufacturer looks to get back to championship success.

After a stunning 2008 season with Red Bull, finishing as championship runner-up with three victories, Montie continues with Renault power as the car maker's team leader. Alongside, Luigi starts his second full season still chasing that elusive first win.





All team and player stats are based on the start of the season.