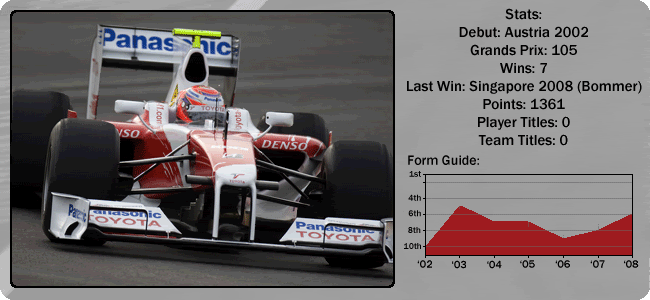 There's a new, yet strangely familiar look to Toyota this year.

After a very successful year with Renault, IceMan returns home to the team he's spent most of his career with. Finishing an impressive third in 2008, he's definitely marked himself out as a title contender. Joining him is newcomer Hollywood, who is cousin to a certain Badboy...









All team and player stats are based on the start of the season.